Testimonials
---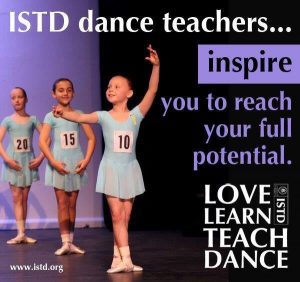 The speech dedicated to Aishling on the Fermoy 2016 Stars on Parade show:" This is the 4th Annual Stars on Parade show held here in Fermoy. Each year we have come here to celebrate and support our young dancers, to enjoy great choreography, fantastic costumes and amazing dance routines performed by an abundance of our talented young dancers. Every year, we notice an improvement in their co-ordination and that their dance moves are becoming more precise and graceful. We have seen their love for dance and relished their moments of pride and excitement as they performed on this stage. 
This year was different for some of us mums as we have been given the privilege to experience those moments with our children, by being invited to dance alongside of our daughters. As part of this experience, we had the opportunity to see how much effort goes into preparing for these moments and how much hard work is involved in our children's dance education.

We also had the chance to experience the hard work of classroom training, the excitement of rehearsals and finally the grand finale here in Fermoy Palace Theatre. This helped us truly appreciate the hard work, dedication and patience that Miss Aishling and her assistant Megan put into Starstruck Studios. It has also made us appreciate Miss Aishling's incredible talent and professionalism that shines through in her job that she clearly loves. In turn this is reflected in our girls, in their love of dance which continues to blossom and year after year in their return to this stage to express that love of dance to us.

We would like to express our heartfelt thanks to both Miss Aishling and Megan for their time, patience and dedication to teaching our girls how to realize their dreams. We would also like to express our thanks to Miss Aishling's mother Norma for her support to Aishling and the studio by collecting fees and selling tickets whilst always sporting a smile for us.
Above all, we thank you ladies, for creating memories today, that will be cherished forever by our daughters and all of us Mothers.
Thank you!
"The Dancing mums"
Class of 2016
'I liked ballet camp because we played lots of games and we did lots of dancing' Faye age 9
'I liked ballet camp because I made new friends' Polly age 7
'I liked ballet camp because I like to dance' Mabel age 5
'I like ballet camp because we got to go on the stage' Tilly age 4
'and I liked ballet camp because all 4 girls could go together and they came home happy and full of stories'.
Colette O' Lear y – Dungarvan Parent
As a past pupil of CADA performing arts singing truly was the only craft I thought I would do! With Aisling's superb training and knowledge of dance I am now delighted to say dance is as special to me.
Years of true dedication and skill I have learnt from Aisling and I am grateful. X
Keith Hanley Voice of Ireland Winner 2013
Aisling is the kind of teacher who even though you may have graduated and do not attend her classes anymore ,she will always be there for you to support and encourage. It's because of Aisling that I pursued dance teaching myself and went on to get my own ISTD qualifications and to this day she is still a major influence in my career. Aisling's vast knowledge of dance and her desire to continue to learn so that her students receive the best and most up to date training ,along with her ability to give every student her full attention which encourages a confidence and poise within every child is what makes Aisling such an inspiring teacher.
Ciara Fitzgerald Former Student and Qualified Dance Teacher
As a past pupil of Aisling's, I can honestly say I would not be where I am today if I hadn't had her as a teacher! Her passion and dedication to the art form and her students is second to none. She is always up to date with what is happening in the dance world and continuously shares and passes this information onto her students. She enabled me not only to grow as a technical dancer through my exams with the ISTD but also as an all round performer. I would not have reached the high standard with the ISTD had it not been for Aisling's training. Her kind charisma is infectious and there was never a class I didn't enjoy! I have just graduated from a 3 year Musical Theatre Performance and Dance Teacher Training Course in London and if it wasn't for Aisling I would have never made it there. I highly recommend her as a teacher!
Aoife Hosford Past Pupil
Having been taught by Aisling for many years, I can honestly say you won't find a more qualified and dedicated dance teacher in Cork. Without Aisling's professional training, experience, encouragement and advice I wouldn't have ever dreamed of pursuing my training in Musical Theatre.
She is constantly gaining new qualifications in order to provide the best training possible. Her dedication and love of dance is infectious and it was always a pleasure to be in her class.
Despite recently graduating from a Musical Theatre course in London; I always know Aisling is there for advice or a coffee and a catch up!
Sarah Hosford Past Pupil
Having being taught by Aisling for many of years I can honestly say there is no other teacher like her. Her knowledge of dance is endless and her teaching of technique Is of the highest standards. Without her I would not have been accepted into a full time Performing Arts and Teacher Training College is London and after graduating Aisling still gives me the support and knowledge if I ever need it. She always wants to get the best out of her students and I am forever grateful for that. I would not be the performer I am today if it wasn't for Aisling's positive, dedicated and professional input that she has had in my life.
Natasha Bowen Past Pupil
Great School with highly qualified staff who are friendly and enthusiastic. Attention to detail is second to none. The children are in great hands here and are always smiling.
Lesley-Anne Radcliff Dance Teacher